Klipsch
sounds

like a

perfect

fit!

 
Newly available! Discover the right speaker stands for your Klipsch shelf speaker models.

Slim cable management
With the Klipsch Universal Speaker Stand KS-24 / KS28, cable clutter is a thing of the past. Cables as thin as speaker cables and as thick as power cords can easily pass through this sleek, modern stand.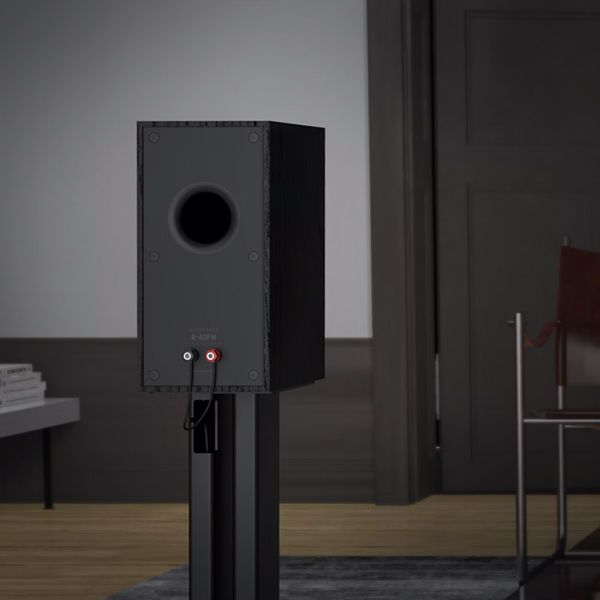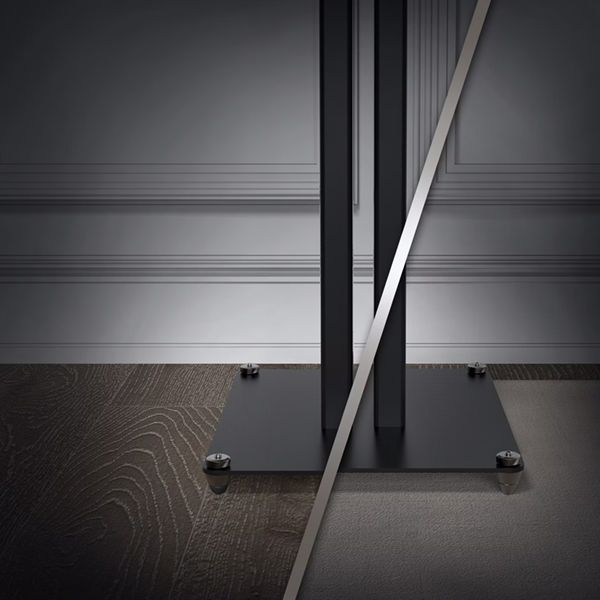 Suitable for various surfaces
The triangular rubber feet ensure that the speaker stand stands securely on carpet fibres. These can, however, easily be replaced with rounded tips for scratch-free placement on hard surfaces.
We even include a levelling tool to ensure your speakers are perfectly placed in any room.
More stability
All 2022 and future Klipsch active speakers feature flat threaded inserts to ensure they mount seamlessly to your speaker stand.
Matching size
The taller KS-28 fits the speakers perfectly:
The Fives, RP-500M II, R-50PM, R-50M and R-40M.
The less tall KS-24 fits larger speakers:
The Nines, The Sevens and PR-600M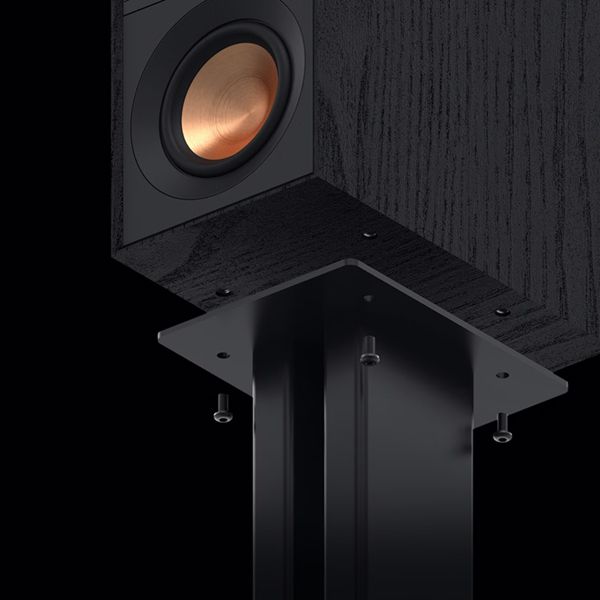 About Klipsch Audio
In 1946 Paul W. Klipsch, inventor, acoustics pioneer and maverick, founded Klipsch Audio with the sole purpose of bringing the power, detail and emotion of the live music experience into his living room. Through the use of highly efficient speaker designs, handcrafted cabinetry and a thirst for real engineering breakthroughs - Klipsch, the great American loudspeaker company, was born in Hope, AR. Today, our diverse range of quality audio products includes speakers and headphones for almost any consumer and professional application - including cinema, whole-house, wireless, harne theater and portable offerings. Honoring our founder's legacy, Klipsch continues to be the legendary high performance brand of choice for audiophiles and aficionados around the world. We are the Keepers of the Sound(!).