A world-class sound experience awaits you with our premium 2.1 stereo systems, the One Plus and the Three Plus. Don't be fooled by their compact size, these Klipsch audio gems are designed specifically for audiophiles.

Premium Bluetooth Speaker
Let's take a closer look at these powerful devices that will deliver an unparalleled music experience. From wireless Bluetooth® 5.3 technology to easy setup via the Klipsch Connect app - not only do these systems treat you to exceptional sound quality, but they're also convenient to use.
Find out more about the One Plus and Three Plus, and discover how they take your music enjoyment to a whole new level.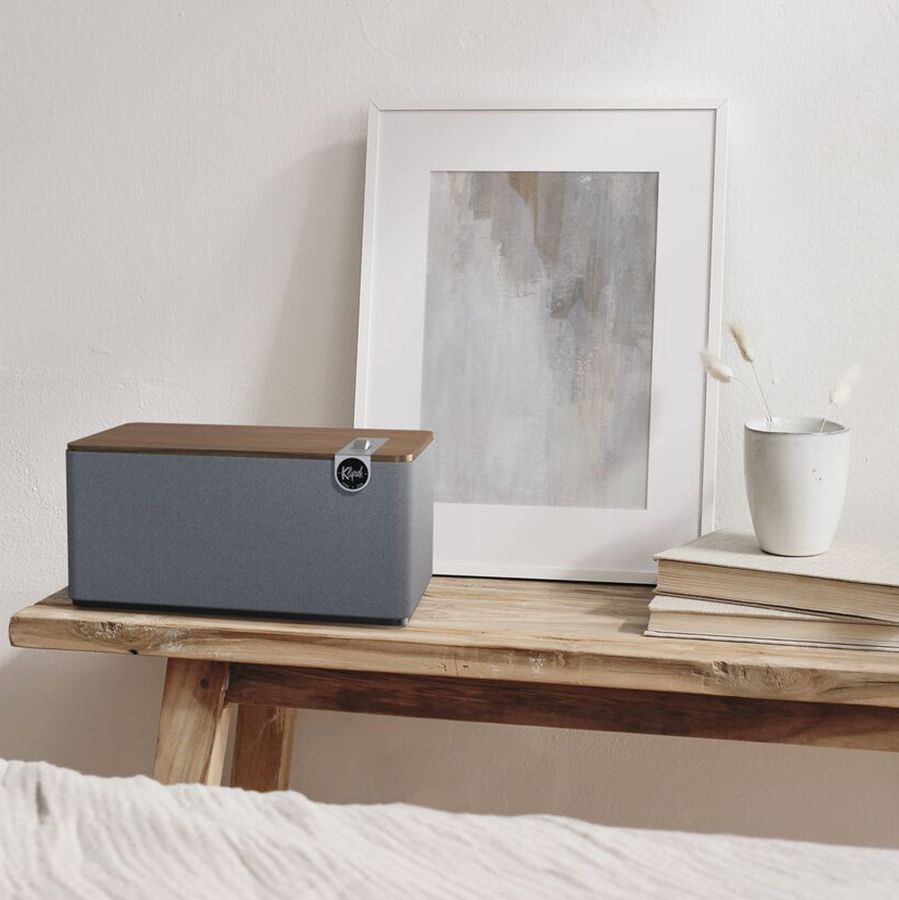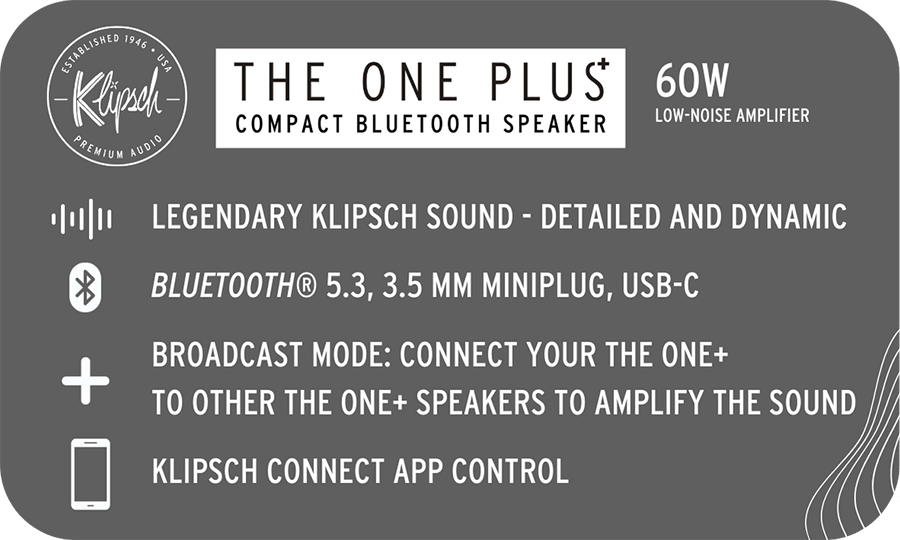 The One Plus
Don't be fooled by the size! The One Plus is a powerful 2.1 stereo system, biamplified for audiophile resolution and professionally tuned by Klipsch acousticians.
Stream your favourite playlist or podcasts with ease using Bluetooth® 5.3 wireless technology. Pairing is simple: press and hold the source button on the One Plus and select the device on your smartphone or tablet. The One Plus stores up to 8 devices simultaneously, so the whole house can listen to music at the touch of a button. Download the Klipsch Connect app from the app store for quick and easy setup. With just a few buttons, you can control the unit from your smartphone or tablet, adjust EQ settings, save favourite presets and access future firmware updates. USB-C for ultimate connectivity. Connect your favourite devices via USB-C for playback and vice versa for charging. USB-C can also enable network streaming capabilities.
Big sound, light footprint
The Three Plus
The Three Plus is an audiophile powerhouse that takes sound quality to a new level.
With two 2.25-inch full-range drivers and a 5.25-inch high-output woofer, it fills even large rooms with rich bass. You can even connect your turntable to enjoy your records in top quality. This tabletop speaker combines classic Klipsch design with cutting-edge technology and Bluetooth 5.3 technology for wireless music streaming. The Klipsch Connect app enables customisation and firmware updates on your smartphone. You can even connect multiple Three Plus speakers wirelessly to create a comprehensive sound experience throughout your room.
Claim your audiophile experience today!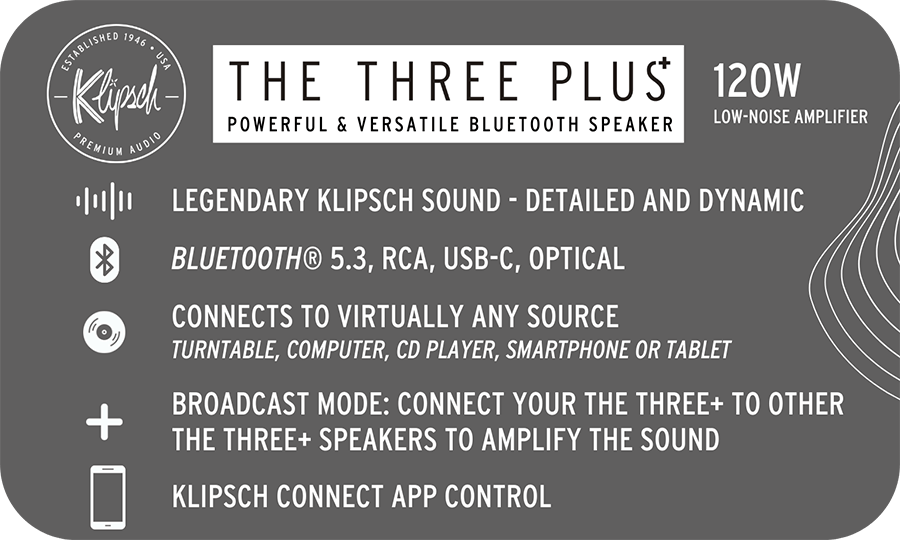 About Klipsch Audio
In 1946 Paul W. Klipsch, inventor, acoustics pioneer and maverick, founded Klipsch Audio with the sole purpose of bringing the power, detail and emotion of the live music experience into his living room. Through the use of highly efficient speaker designs, handcrafted cabinetry and a thirst for real engineering breakthroughs - Klipsch, the great American loudspeaker company, was born in Hope, AR. Today, our diverse range of quality audio products includes speakers and headphones for almost any consumer and professional application - including cinema, whole-house, wireless, harne theater and portable offerings. Honoring our founder's legacy, Klipsch continues to be the legendary high performance brand of choice for audiophiles and aficionados around the world. We are the Keepers of the Sound(!).