Sonos
SONOS PARTNERS WITH MARC SWAY
SONOS CELEBRATES MUSIC CULTURE BY PARTNERING WITH SWISS SOUL ARTIST MARC SWAY.
Feel More With Sonos
On the heels of launching their new, critically-praised Era 300 and Era 100 smart speakers, Sonos is demonstrating the power of immersive sound through a series of cultural experiences and artist partnerships. Sonos worked closely with its community of leading artists and creators - including Sonos Soundboard members - to meticulously fine-tune Era 300 so listeners can enjoy sound straight from the studio that's true to the artist's intent.
 
"It's a thrilling time in music as spatial audio - and the artist creativity that comes with it - continues to grow," said Giles Martin, Grammy Award-winning producer, songwriter, and composer and VP of Sound Experience at Sonos. "Sonos continues to put its listeners at the forefront of sound innovation, ensuring they have access to transformative experiences like spatial audio with Dolby Atmos, so they can feel more from the content they love."
Perfect Match - Sonos and Marc Sway
Sonos celebrates music's effect on our emotions and how immersive listening through spatial audio innovation and premium sound moves us across the globe. Sonos has partnered with electro artist Fakear in France to create an immersive sensory sound experience, with Speakers Corner Quartet in the UK to host a preview launch of their new album "Further Out Than the Edge" and will now partner with soul and pop artist Marc Sway in Switzerland to further celebrate music culture and reinforcing its commitment to artists and music creators. Sonos will partner with Marc to create an intimate listening experience and engaging content 
About Marc Sway
Marc Sway is a Swiss singer and musician, the son of a Brazilian percussionist, and a Swiss rock singer. He is a soul, rhythm, and singer-songwriter and impresses with his distinctive voice. He performed for the first time at the Montreux Jazz Festival at the age of 16 and landed his first record deal at the age of 23. Since then, he has released 6 albums, acted as a juror and vocal coach on 'The Voice of Switzerland' and joined the Olympic Games in Rio (2016) as an ambassador. In 2018 he released 'Us Mänsch' with his friend BLIGG and he will be celebrating his 20th artist anniversary in 2023 by dedicating himself to exciting solo projects again.
Marc is also a passionate music-lover with an eye for innovation. With his talent and open mind, Marc is the perfect partner for Sonos to further reinforce its commitments to the music industry. Sonos and Marc share their love for music, innovation and pushing boundaries.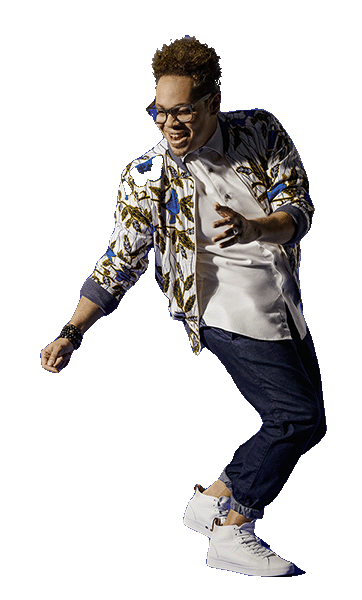 "
"Sonos has a commitment to constantly evolve and to keep moving forward, demonstrated with the introduction of the new Era 300, a new smart speaker that redefines the listening experience. I am a real early bird when it comes to Sonos, and as a true music lover, I have been a fan and customer for many years. I am excited that we are partnering up and looking forward to creating engaging content and inspiring experiences together."
Sonos is excited to partner up with Marc Sway and looking forward to celebrating music together.
@Sonos @Marc_Sway #FeelMore
Have we piqued your curiosity?
Follow Marc Sway and learn more about the new generation of in-home entertainment and multi-room streamers.