Libratone
LIBRATONE AIR+ 3: IMMERSE YOURSELF IN PREMIUM SOUND AND WEARING COMFORT
Outstanding active noise cancellation and impressive sound.
The Libratone AIR+ 3 True Wireless in-ear headphones are the answer to audiophile dreams. Find out why they deliver an immersive listening experience in this product review.

Next generation Active Noise Cancellation (ANC)
The AIR+ 3 features third-generation Active Noise Cancellation technology, offering a threefold improvement over their previous models. Immerse yourself in your music without distracting ambient noise.
High-fidelity sound
With an impressive 11mm dynamic driver and four-way dispersion, the AIR+ 3s deliver a nuanced, harmonious sound across the entire frequency range. High-fidelity audio has never been so accessible.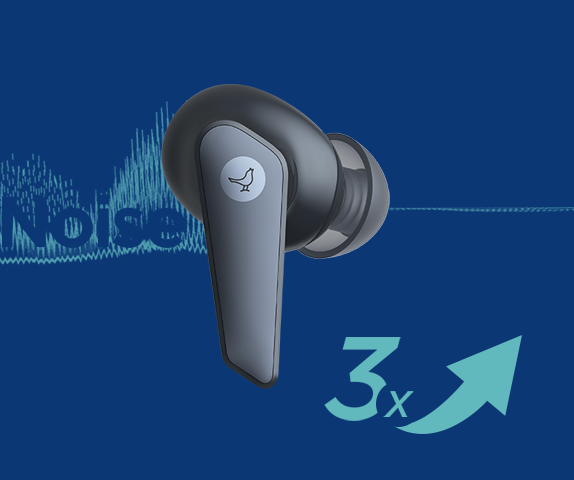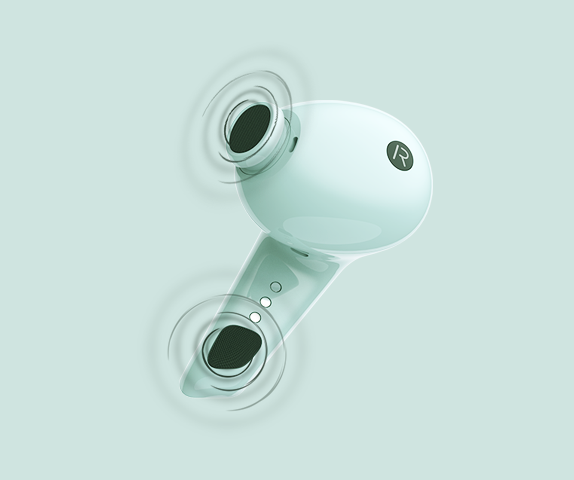 Reliable True Wireless connectivity
Thanks to the Qualcomm Bluetooth 5.2 chipset and True Wireless Mirroring technology, you'll enjoy a fast and reliable connection with zero interference latency.
Crystal clear call quality
Dual voice enhancement technology ensures your calls are clear even in noisy environments.
Ultra-lightweight design and skin-friendly
At just 4.9g per ear, the AIR+ 3 are extremely lightweight and comfortable to wear. The ergonomic design has been specially developed for sensitive skin to ensure long-lasting comfort.
Effortless switching between devices
Connect the AIR+ 3 to up to five devices and effortlessly switch between smartphone, tablet, and notebook. The intuitive colour coding and indicator light on the charging case make it easy to identify the connected device.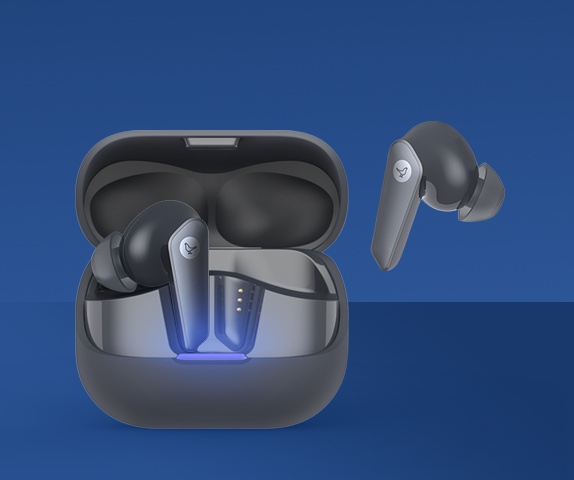 Long battery life and wireless charging
The headphones provide 6 hours of music enjoyment, while the charging case enables three more charges, for a total of 24 hours without a wall socket. Wireless charging is as easy as it is convenient.
Dust and splash proof
The AIR+ 3 are IP54 certified, making them suitable for any weather and activity.
Precise touch control
With "Touch + Tap" hybrid recognition, you can control your music with precision and customise the operation.
Use one or both earphones
Choose to use both earphones or just the one.
Wear detection
The earphones detect if you're wearing them and automatically pause/start accordingly.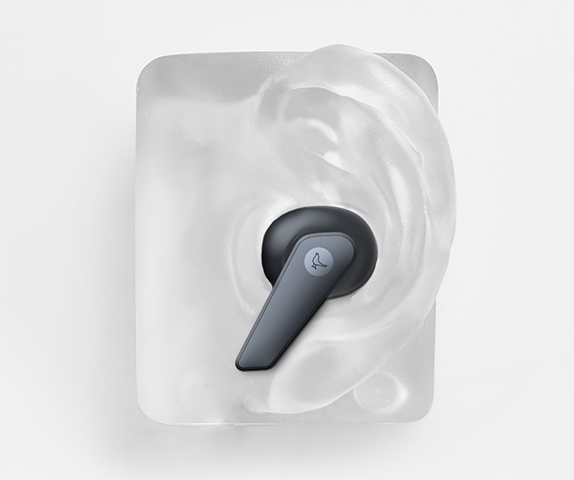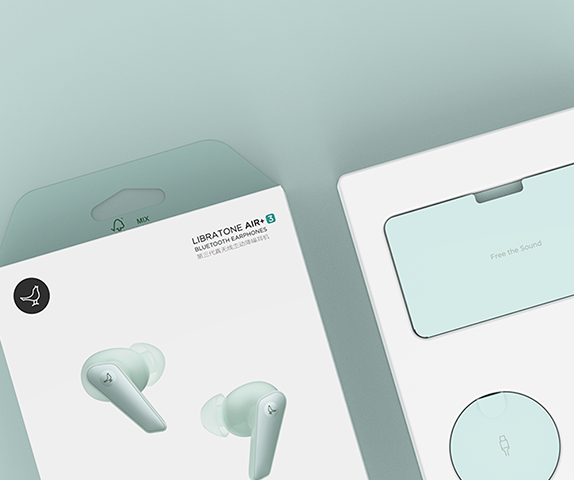 Specifications and details
The AIR+ 3 not only offer impressive sound, but also a careful selection of technical details, including ultra-lightweight construction, extensive battery life, support for wireless charging, and much more.
The AIR+ 3's packaging is even made from biodegradable plant fibres, proving that these headphones are not just about sound, but also about sustainability.
Discover the AIR+ 3 experience and immerse yourself in your music world like never before.
About Libratone
Founded in Denmark in 2009, Libratone's goal has always been to use wireless technology to liberate music playback from mainstream conventions. Anywhere, anytime. Everything we create is the result of our endless passion for technology and design. Whether it's a smart speaker or noise-cancelling headphones, we're constantly on the lookout for the latest innovation, fully harnessing the potential of wireless technology. The result is rich, pure sound brought to life by distinctive Danish design. The perfect harmony between form and function.

About novis electronics AG
novis electronics AG is the designated representative of leading brands in the consumer electronics industry in Switzerland and the Principality of Liechtenstein. With our network and know-how as well as our tailor-made and flexible market services, we develop the market for our customers. All services such as marketing, public relations, category management, sales, promotion and training, after-sales service as well as the complete supply chain management for the B2B and B2R marketplace are provided by novis from a single source. Our motivated and flexible team develops inspiring strategies for our customers, from simple logistical full-fillment solutions to complex market entry, thus achieving long-term success.
Contact: Ugo Kratter, Product Manager